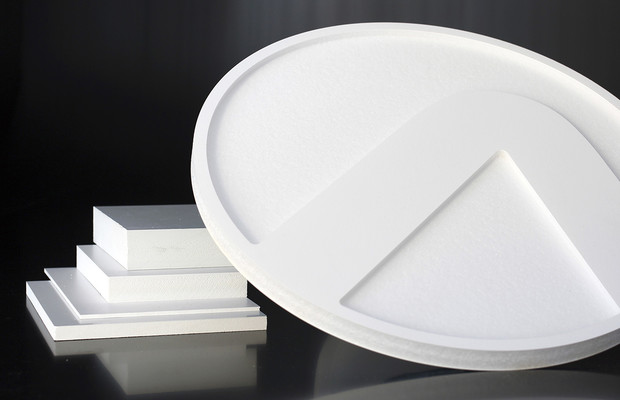 PVC Hard expanded (foam core) is characterised by a low specific gravity and high intrinsic rigidity, as well as good soundproofing and temperature insulation properties. Otherwise it has the same excellent properties as PVC Hard: good chemical resistance and simple processing, as well as the fact that the material is self-extinguishing.
PVC Hard expanded is supplied in two sheet qualities: Forex Classic / Simocel AS with silk-matt surface, and Coplast with a laminated outer layer of solid, hard PVC sheets.
Its processing properties are good, and the material is able to be welded, bonded and hot formed.