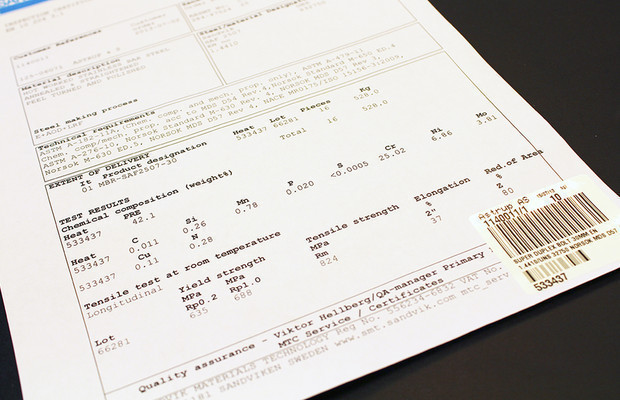 We supply most metals and steel materials with a 3.1 material certificate in accordance with NS-EN 10204. The certificate documents the material grade that has been ordered, and shows the results of samples taken from the produced goods. The samples are taken by the mills' independent control department in accordance with the material grade's production requirements, the ordering of the material and/or public/technical regulations.
We also supply products with a 3.2 certificate, as well as assisting with recertification of materials through our network of contacts at most classification companies around the world.
Plastic materials are supplied with a 2.2 certificate, where the producer ensures that the materials supplied are in accordance with the specifications and quality assurance in conjunction with the orders.